Who We Are
Arlington Heights Christian School is a non-profit, non-denominational Christ-centered school founded in 1982. We offer a full educational program for children ages three years through grade twelve.
16:1
We have small classroom sizing to ensure our students receive quality teaching and impactful leadership.
Dual Credit
Our upperclassmen have the opportunity to take dual credit courses throughout the year.
Foundation
Kingdom Education is the foundation of AHCS from our curriculum to our staff. We believe in loving God, winning souls, and making disciples.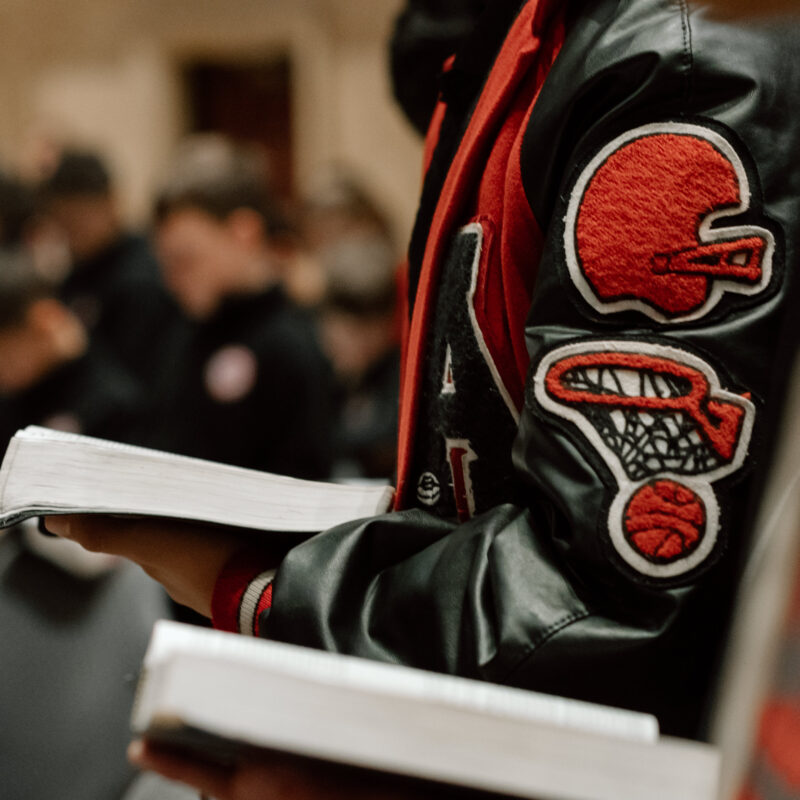 Kingdom Education
In pursuit of excellence in education, the mission of AHCS is to assist parents by helping equip students to embrace Biblical truth, strive for academic excellence, and model Christ-like leadership to influence their homes, churches, and communities for Christ. Kingdom Education is more than the curriculum. We infuse Godly principles in everything we do.
Classroom
With a 16:1 student-teacher ratio, AHCS features a rich and stimulating Christian environment which allows children to grow to their full potential while acquiring a positive self-esteem, a sense of moral values, and a lifelong enthusiasm for learning.
AHCS offers dual college credits for our upperclassmen.
Unity
At AHCS, you are family! We emphasize relationships and discipleship to every single person who is a part of our Lions family. Arlington Heights strives to create an environment that loves God and loves others. We love our Lions family!
Electives
We offer a variety of electives such as Sign Language, Worship Arts, Music, Yearbook, Production Arts, Theater Arts and more.
Students have the opportunity to use their God-given gifts and grow their leadership skills in many ways.
Discipleship
AHCS faculty and staff mentors and builds intentional relationships with students in efforts to lead them to Christ. We provide classes that will teach leadership skills in preparation for students to be disciples for Jesus Christ in the world.
Athletics
We offer athletics year-round, including 6-man football, basketball, track, volleyball and cheerleading for grades 6th-12th. Our athletics program has a successful history including two state football titles in 2016 and 2018.
We also welcome homeschool athletes! Visit our Athletics page for more information.
Fun
From homecoming week to class projects, we believe learning should be fun. We offer numerous activities and events throughout the school year for the entire family. Being a Lion is FUN!
"We absolutely love our AHCS family! Our child received an outstanding, Christ-centered education and is now excelling in college."
The Boatman Family